EARTH MY BODY
WATER MY BLOOD
AIR MY BREATH
FIRE MY SPIRIT


I tried to find him on the Christian cross, but He was not there; I went to the temple of the Hindus and to the old Pagodas, but I could not find a trace of Him anywhere.

I searched on the mountains and in the valleys but neither in the heights nor in the depths was I able to find Him. I went to the Caaba in Mecca, but He was not there either.

I questioned the scholars and the philosophers, but He was beyond their understanding.

I then looked into my heart and it was there where He dwelled that I saw him; He was nowhere else to be found.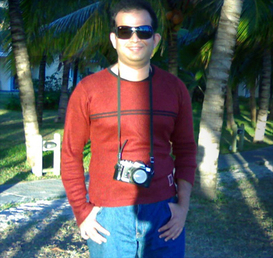 -ANONYMOUS

Things are changing but nothing changes and still there are changes. All our life we wait for the answer the question is why? Most of the energy we spend is like a footprint on moving sand. Try to live your lost illusions, they are the spice of life.

There is no teacher who can teach anything new he can just help us to remember the things we always knew.

In every colour there's a light.
In every stone sleeps a crystal.
Remember the Shaman when he used to say:
"Man is the dream of the Dolphin".

Thanking all the Sahaja Yogi`s for guiding,connecting and inspiring us together and at last but no least Mother Nature for giving us a vast space in her heart to live, learn and prosper.

This site contains pics of all musicians I love. Enjoy your stay! If you have comments or questions, feel free to contact me at: vinay@gmx.li
You say you want
Diamonds on a ring of gold.
You say you want
Your story to remain untold.

But all the promises we make
From the cradle to the grave
When all I want is you.

"If you bring forth what is within you, what you bring forth will save you.
If you do not bring forth what is within you, what you do not bring forth will destroy you."